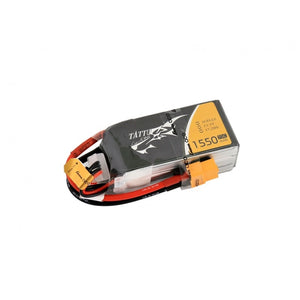 Redcat Racing Gens ace 3s 75C 1550MaH battery for Carbon 210 Drone
Compatible Items: Carbon210
PRODUCT FEATURES
Features:
Stable automatic stacking technology enables single cell capacities of 1550mAh.
The most strict single cell capacity, voltage, resistance, discharge curve matching process.
High reliability and automatic production line to guarantee high quality and consistent performance.
Gens Ace batteries provide high quality, reliable power for Align jet, Esky helicopter, Walkera airplane, E-flite huge plane. Draganflyer etc.
Gens Ace is one of the top rank battery corporations with deep research and manufacturing on NIMH, LI-PO, LI-FE by the effort of 200 professional engineers and technicians with 20 years exquisite battery technology. The Gens Ace brand holds the traditional concept of "excellent quality", "Optimization"& "Priority" on Sales & Services. All batteries are tailored for various scales of the RC Models such as electronic cars, nitro cars, aero planes, vessels and also other models, toys, electric tools, electric bikes, electric autos, digital products etc.
Safety:Gens ace and its' partners ful fill the ISO9001, ISO14001, standards
See the battery instruction to the link: http://www.genstattu.com/bw
Standard Deans & Balance Plug Equipped with industry standard deans plug, compatible with LiPo balance chargers